About us
Learn Spanish In Spain and in Latin America – find out how our business and passion started below.
Therefore, in 2016 the seed was germinated. So that we could match the same high standards of Inglés Ya, we decided to grow things slowly.
It's taken 4 years to visit and select our associated schools in Spain & Latin America.
We've met the directors, teachers and support staff at each school, tried out lessons, checked out the accommodation and explored the local area.
Thanks to the support of Enterprise Nation, we've honed some of our marketing skills during the lock down too.
Even though all of this work will continue, now is the time to share the fruits of our labour!
Learn Spanish In: Online
During the Spring of 2020, at the height of the COVID-19 pandemic, we decided to bring forward the launch of Learn Spanish In through online Spanish courses for adults.
Our desire was to support our wonderful partner schools by promoting their online courses and provide students a way to study from the comfort of their home.
So here we are, a new adventure for all of us during a period of turmoil, sadness and uncertainty.
Beyond Covid-19
Of course there will be a time in the future when you can live and learn Spanish in another country.
It could be part a one week holiday or the start of a backpacking adventure. You could play golf, try out scuba diving, surfing, flamenco or even sherry tasting!
On the other hand, you may need Spanish to help your career or business. While others will need the Spanish DELE exam to gain their Spanish nationality post Brexit.
Whatever your reason, we would be delighted to hear from you. ¡Estamos contigo!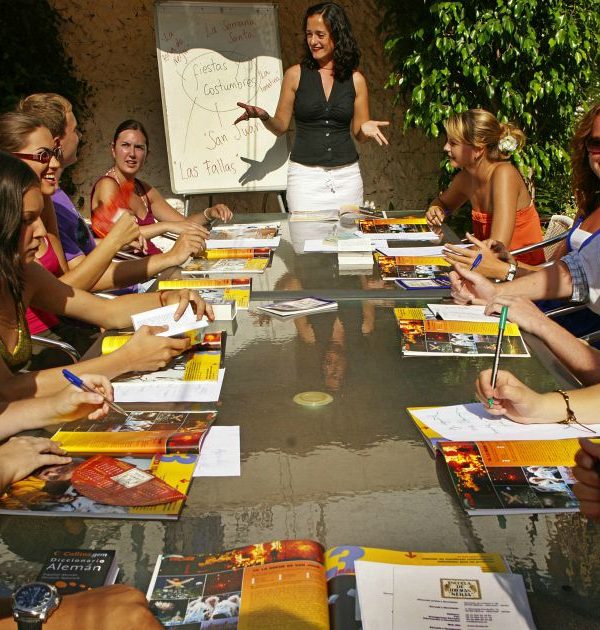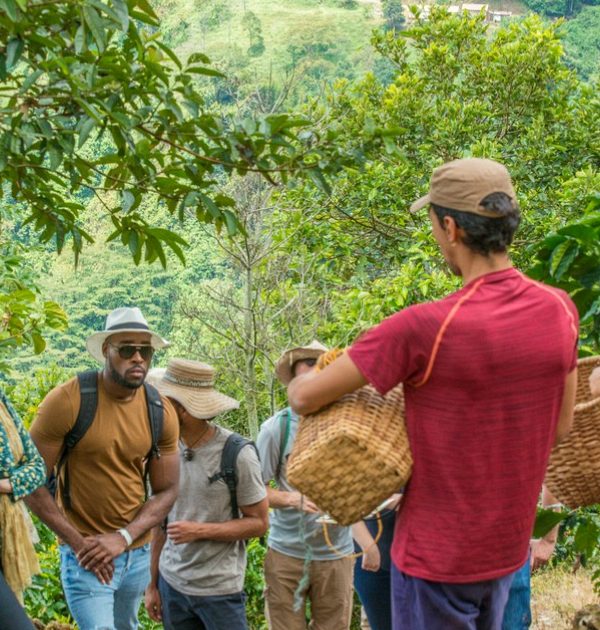 I didn't start learning Spanish until I was 30. I struggled with French at school, stuck in the lowest class. I was rarely motivated and was told I didn't have the "ear" for it.
Since those school days, my passion for teaching and travel has grown. The sheer enjoyment of communicating with people from other countries has developed into my life's work.
I believe you have to live a language to learn it. It's a long journey for most of us. It's funny and frustrating, full of ups and downs. It helps to boost your confidence, make new friends and keep your brain "young!"
At some point along the way it's a great idea to leave your comfort zone, immerse yourself in another culture and see what happens!
Brian Allen
BA (Hons), PGCE, CELTA
Founder of Learn Spanish In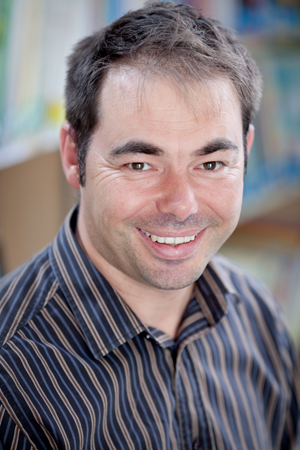 What makes us different?
First and foremost, we are a small company, focused on the needs of each client. We value the time to get to know your ideas and preferences.
From our own experience, we know that not all schools are as good as they may look from their website or brochure.
Therefore, we have taken great care to visit every Spanish based school that is offered on our website. We have also visited many of those in Latin America and will continue to do so.
We have chosen each school from the student's perspective. The location, teaching quality and facilities are paramount in our selection.
We continually evaluate the student age & nationality mix, social programme and accommodation options.
We have empathy for the learner who feels they don't know when, where or how to start. Likewise, we know what motivates a learner who feels stuck with their progress.
We have experience in assessing the needs of business professionals.
We've also lived the student experience. We've taken the local transport, enjoyed the tourist sites and been off the beaten track.
Learn Spanish In works closely with each of our associated schools to keep up to date with their new courses, accommodation offers and SPECIAL DISCOUNTS.
Above all, Learn Spanish In will support our clients from the time of their initial enquiry, through the booking process, during their time away and after their return.
Our FAQS will also answer some of the questions you may have.
53
Spanish schools in Spain and Latin America
9
Countries: Spain | Argentina | Colombia | Costa Rica | Cuba | Dominican Republic | Ecuador | Mexico | Panama
28
Exciting destinations
55%
Enquiries from students over 50 years of age
4
Years visiting Spanish schools around the world…so far!
8:1
Average student: teacher ratio among our schools. Maximum group size is 12.