Learn Spanish in Andalusia: Granada, Seville, Nerja, Malaga, Marbella, Cadiz & Jerez.
First of all, think of Spain! You may conjure up images inspired by the spectacular landscapes and rich cultures of Andalusia. Here, you'll find out why so many students from around the world come to learn Spanish in Andalusia.
By comparison to other regions, this jewel of Spain offers so many advantages. Several international airports, fast trains, a ski resort, splendid beaches, wild deserts, picturesque cities, Moorish palaces and enchanting villages to name a few.
Where else can you find all this? So why not start your search here?
Learn Spanish in Andalusia, where you have it all!
---

Bright, modern classrooms, comfy shared spaces, an extensive range of courses and an on-site residence help make this a very popular choice. It's situated in the trendy barrio Realejo in central Granada, not far from the Alhambra. All you need from a Spanish school in one place. 

---

Learn Spanish in a cave! If you are looking for a spectacular location and genuine Andalusian ambience, then this is the place! Being a renowned school of flamenco, you can also combine Spanish & Flamenco (Dance or Guitar). Study in small groups while enjoying some of the best views in Spain. ¡Olé!
---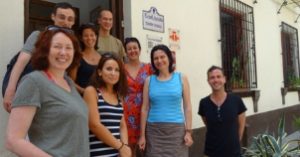 This medium-sized Spanish school is in a quiet location near to the commercial centre of the city. Cultural activities and fascinating excursions complement a wide range of courses, including teacher training (Erasmus+). In short, a great option for those looking for a friendly school to learn Spanish in Granada.
---

"High quality" is the best way to sum up this family-run school. It's a wonderful option for those wishing to study close to the crystal waters of the Mediterranean. The Sierra Nevada provides a stunning backdrop. An ideal choice for business clients and 50+ students who want to learn Spanish in a relaxing and beautiful environment.

---

Firstly, we chose to work with this Spanish school because of its excellent location. It is just 5 minutes walk to the beach and 20 minutes to the centre. The views of the Mediterranean are breathtaking. Being that it is a family-run school, it's no wonder that students soon feel at home with its high-quality Spanish immersion experience. ¡Vamos!

---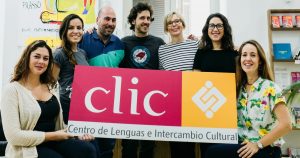 Excellent teaching lies at the heart of all 3 CLIC Spanish schools in Andalusia. Moreover, bright classrooms and modern facilities enhance its professional learning environment. Coupled with a variety of Spanish immersion activities, you'll soon find out why this is a successful school for all ages.  ¡Super!

---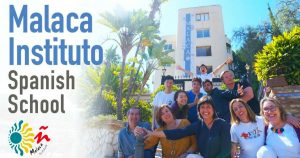 This is a multi-award winning centre for good reason. It's situated 10 minutes from the beach and 15 minutes from central Málaga. It's teacher training and 50+ courses are very popular. You can enjoy the swimming pool, gym, dance studio, bar, restaurant and stay in the 94-bed residence. A wonderful place to learn Spanish in Málaga. ¿Por qué no?

---

Learn Spanish in style in this beautifully renovated historic building. It's located in the heart of the city, close to the museums and the beach. Furthermore, it offers a dynamic programme of cultural activities and excursions. It has a good range of accommodation within a convenient distance. A great option to learn Spanish in Málaga. ¡Venga!

---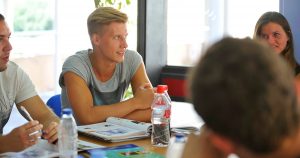 Explore the many sides of Marbella while studying Spanish. Students enjoy the bright classrooms and sunny terraces, cooled by the sea breeze. The beach is just a five-minute walk away. A full arrange of Spanish classes are offered, including revision for the DELE exam for Spanish nationality, 50+, Family programme and teen Summer Camp.

---

This is a great option for families and local residents in the north of Marbella. It specializes in the Spanish nationality test (CCSE) and DELE exams, Summer and Football Camps. Classrooms are modern and comfortable, equipped with the latest technology. Teachers are well qualified and motivated to provide you with the best chance of success.

---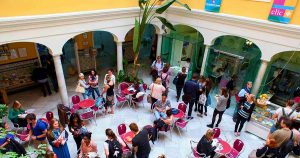 Without a doubt, this award-winning Spanish school in central Seville is well worth considering for all ages. The teachers are highly qualified, using a range of up to date methods. A great range of nearby accommodation is also offered. You can enjoy it's dynamic social & cultural programme with local Spanish students too!

---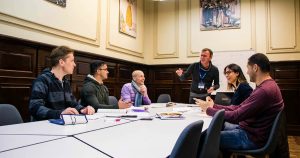 A wonderful school to study Spanish, socialize and stay cool in the characteristic heat of central Seville. Fourteen spacious classrooms, modern facilities and a chill-out roof terrace grace this historical building. Great teachers and support staff will help make learning Spanish easier and so enjoyable.
---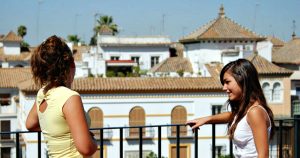 This school is close to the Royal Alcazar gardens and historic Santa Cruz quarter. It offers 14 different Spanish courses for all ages including families from 35 nationalities. We can book your accommodation within a convenient distance. It's a good choice to learn Spanish in Seville for those on a lower budget.
---

Surf's up! This Spanish school is ideal for those looking for something off the beaten track. In particular, the wild beaches and bright African light appeals to those combining Spanish & Surf. The 50+ programme is also popular for those looking for a fascinating Spanish immersion experience. Without a doubt, an ideal place to learn Spanish in Cadiz.
---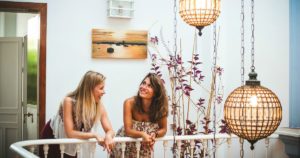 Lastly, but by no means least, we offer you this stylish school in Cadiz. The beach, bars, shops, museums and Roman amphitheatre are just a five-minute walk away. DELE exam, 50+ and Business Spanish are among it's specific Spanish courses on offer. Coupled with modern facilities and a great kitchen, we know you'll feel at home here.
---
All things considered, Andalusia is one of the best regions to learn Spanish in Spain. Nowhere else offers such a great choice. Or to put it another way, is there a better place to study Spanish?